BMW 7 Series: Steering wheel
Safety information

Warning
Steering wheel adjustments while driving can lead to unexpected steering wheel movements.
Vehicle control could be lost. There is a risk of accident. Adjustng the steering wheel while the vehicle is stationary only.
Electric steering wheel adjustment
General information
The steering wheel setting is stored for the driver profile currently in use. When a driver profile is selected, the position is accessed automatically when the drive-ready state is switched on.
The current steering wheel position can be stored using the memory function.
Adjusting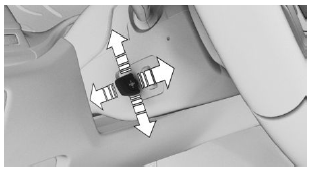 Press the switch to adjust the forward/back position and height of the steering wheel to the seat position.
Assistance getting in and out
The steering wheel temporarily moves into the highest position to make it easier to enter and exit the vehicle.
Heated steering wheel
Overview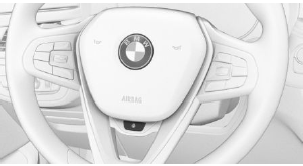 Button for heated steering wheel
Switching on/off

Press the button.
A Check Control message is displayed.
If the trip is resumed within approx. 15 minutes after an intermediate stop, the heated steering wheel activates automatically if the function was switched on at the end of the last trip.
READ NEXT: