BMW 7 Series: Memory function
Concept
The following settings can be stored and, if necessary, retrieved using the memory function:
Seat position.
Exterior mirror position.
Steering wheel position.
Height of the Head-up Display.
General information
Two memory locations with different settings can be set for each driver profile.
The following settings are not stored:
Backrest width.
Lumbar support.
Footrest.
Safety information

Warning
Using the memory function while driving can lead to unexpected seat or steering wheel movements. Vehicle control could be lost.
There is a risk of accident. Only retrieve the memory function when the vehicle is stationary.

Warning
There is a risk of jamming when moving the seats. There is a risk of injury or risk of damage to property. Make sure that the area of movement of the seat is clear prior to any adjustment.
Overview
Front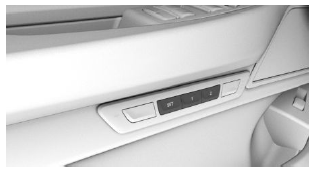 The memory buttons are located on the front doors.
Rear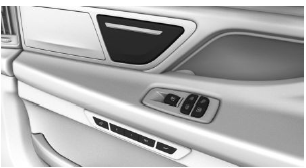 The memory buttons are located on the rear doors.
Storing
Set the desired position.
Press the button. The
writing on the button lights up.
Press desired button 1 or 2 while the LED is lit. A signal sounds.
Calling up settings
Press the desired button 1 or 2.
The stored position is called up.
The procedure stops when a switch for setting the seat is pressed or one of the memory buttons is pressed again.
Once underway, adjustment of the seat position on the driver's side is disabled after a short while.
BMW Touch Command
The memory function can also be operated on the front passenger seat and in the rear via BMW Touch Command.
READ NEXT: