BMW 7 Series: Comfort Access
Concept
The vehicle can be accessed without operating the vehicle key.
Carrying the vehicle key with you, e.g., in your pants pocket, is sufficient.
The vehicle automatically detects the vehicle key when it is in close proximity or in the car's interior.
Unlocking the vehicle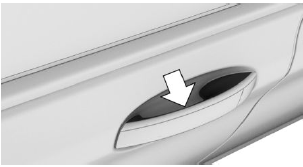 Grasp the handle of a vehicle door completely.
Locking the vehicle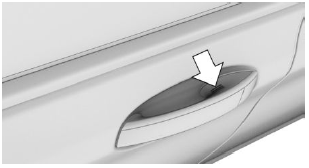 Touch the grooved surface on the handle of a closed vehicle door with your finger for approx.
1 second without grasping the door handle.
Opening and closing the trunk lid with no-touch activation
Concept
The trunk lid can be opened and closed with notouch activation using the vehicle key you are carrying.
Performing the foot movement
Stand in the middle behind the vehicle at approx. one arm's length away from the rear of the vehicle.
Wave a foot under the vehicle in the direction of travel and immediately pull it back. With this movement, the leg must pass through the ranges of both sensors.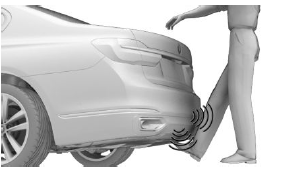 Trunk lid
Opening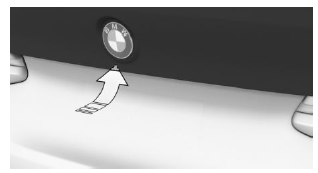 Unlock the vehicle and then press the button on the outside of the trunk lid.
Press and hold the button
on the vehicle key for approx. 1 second.
Depending on the setting, the doors may also be unlocked.
Closing

Press the button on the inside of
the trunk lid.
READ NEXT: