BMW 7 Series: Steering and traffic jam assistant
Concept
The system assists the driver in keeping the vehicle within the lane. For this purpose, the system executes supporting steering movements, for instance when driving in a curve.
General information
The system determines the position of the lane markings and the vehicle driving ahead using five radar sensors and a camera.
Depending on the speed, the system orients itself according to the lane markings or vehicles in front.
Sensors on the steering wheel detect whether the steering wheel is being touched.
Safety information
Warning
The system cannot serve as a substitute for the driver's personal judgment in assessing the traffic conditions. Based on the limits of the system, it cannot independently react to all traffic situations. There is a risk of accident. Adjust driving style to traffic conditions. Watch traffic closely and actively intervene where appropriate.
Overview
Buttons on the steering wheel
Button/ Function

Steering and traffic jam
assistant on/ off.

Switch function on.
Radar sensors
The radar sensors are located in the bumpers.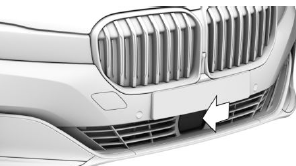 Front center bumper.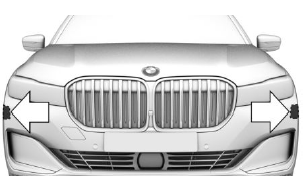 Front side bumper.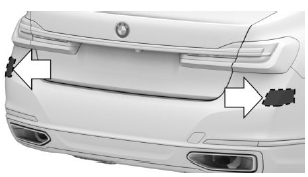 Rear bumper
Always keep the bumper in the area of the radar sensors clean and unobstructed.
Camera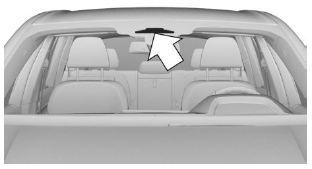 The camera is installed near the interior mirror.
Keep the windshield in front of the interior mirror clean and clear.
Functional requirements
Speed below 130 mph/210 km/h.
Sufficient lane width.
Above approx. 43 mph, 70 km/h: lane marking on both sides is detected.
Below approx. 43 mph, 70 km/h: lane marking on both sides or a vehicle driving ahead is detected.
Hands on the steering wheel rim.
Wide curves.
Drive in the center of the lane.
Turn signal switched off.
The sensor system calibration process is complete.
Cruise control with distance control active.
Safety belt on the driver's side fastened.
Approach control warning.
Person warning.
Side collision mitigation.
READ NEXT: