BMW 7 Series: Replacing Rubber Mount In Left Or Right Trailing Link
Notes
IMPORTANT: Rubber mount may only be renewed once!
Necessary preliminary tasks
Check ball joints of tension links while installed, replace TRAILING LINK if necessary
Remove TRAILING LINK
IMPORTANT: If the trailing link already features an identification mark with a center punch, it is necessary to replace the trailing link.
Mark trailing link with a punch mark in area (A).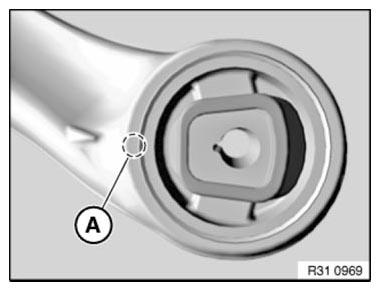 Fig. 47: Identifying Punch Mark On Tension Strut
Using a press and special tools 33 3 322 and 31 3 032, press rubber mount out of tension strut.
NOTE: Special tool 33 3 322 must be exactly flush with rubber mount bush.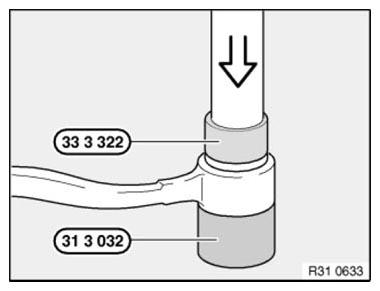 Fig. 48: Pressing Rubber Mount Out Of Tension Strut Using Press And Special Tools (33 3 322, 31 3 032)
Installation: Keep rubber mount and bushing in tension strut clean and free from grease.
Align rubber mount using notch to marking on tension strut and press in.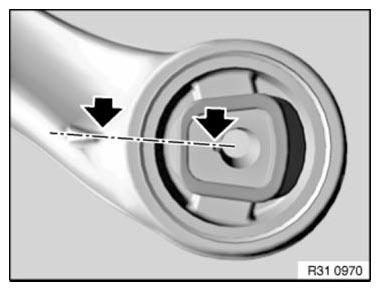 Fig. 49: Locating Rubber Mount Alignment Position
Installation:
Protrusion (A) equally large.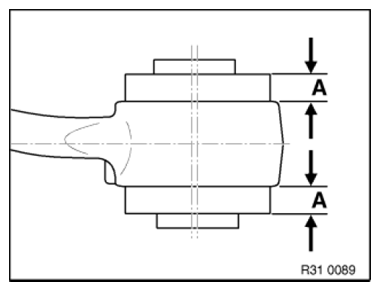 Fig. 50: Identifying Profusion
READ NEXT: