BMW 7 Series: Drive, Seat Adjustment
DRIVE SEAT ADJUSTMENT REFERENCE CHART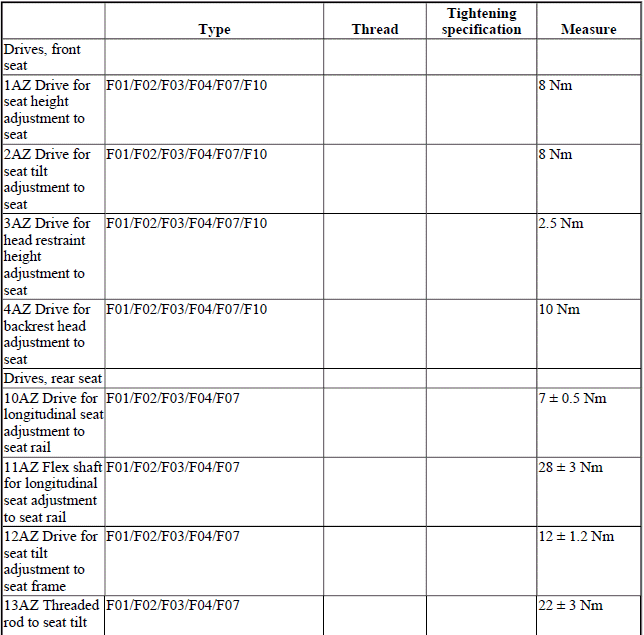 Notes on initializing electric seat actuator drives
NOTE: Initialization is carried out at the adjusting switch of the relevant seat.
In this process, the end positions of the relevant electric seat actuator drive are recorded and stored.
An initialization must be performed:
After replacing a drive unit for seat adjustment.
After replacing/programming control unit for seat adjustment.
Operating sequence for initialization:
Move corresponding seat actuator drive(s) into both end positions.
READ NEXT: